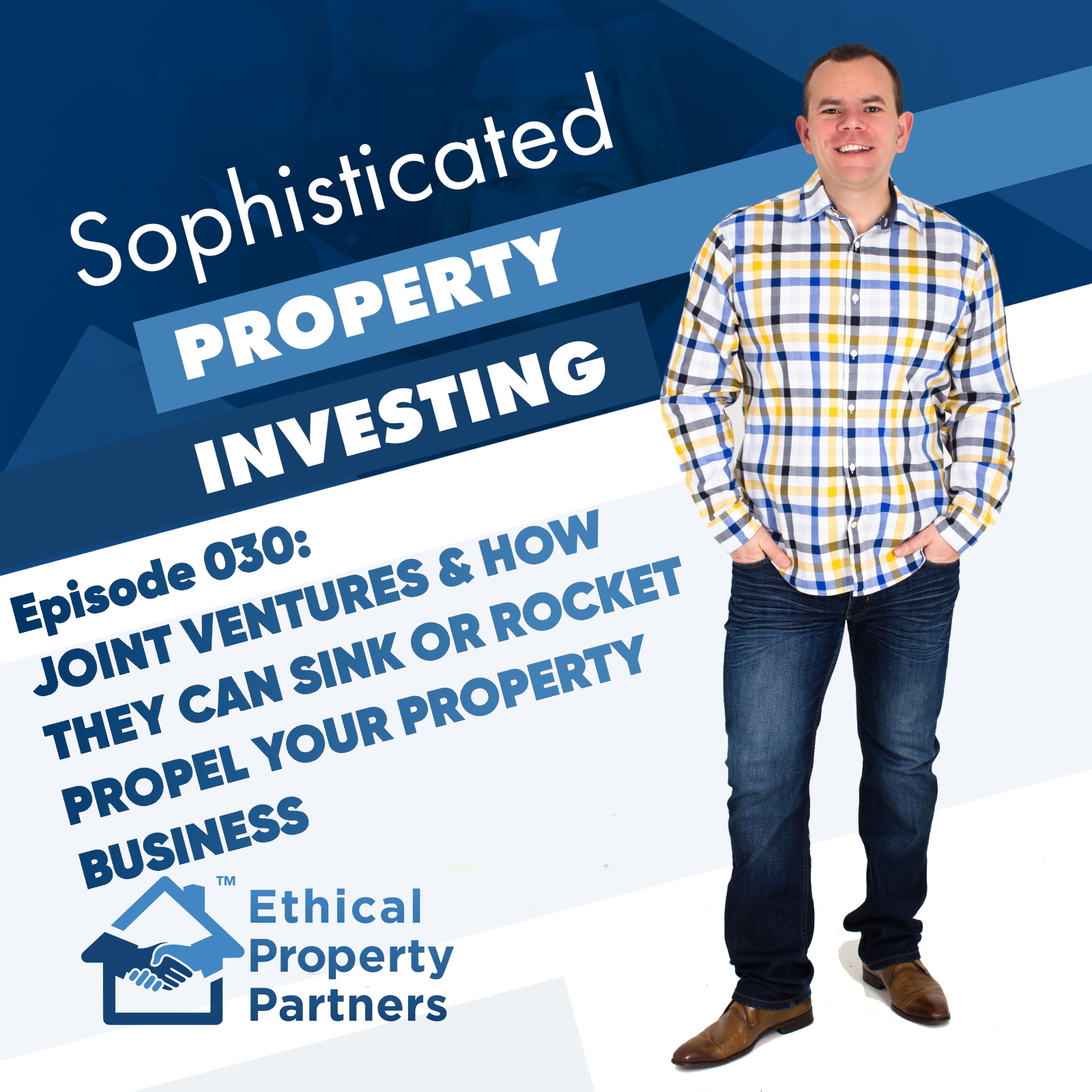 The Sophisticated Property Investing podcast from Ethical Property Partners is a deep dive into property investing using sophisticated strategies including no money left in and no money down. Whether you're an experienced investor, just starting out, or somewhere in-between, our podcast will help you to learn new strategies to use in your property investment business. We cover investment strategies for residential and commercial property in detail and interview successful property investors who are using these strategies in real-life. The Sophisticated Property Investing podcast will help you to build your knowledge to use when investing for your own property portfolio and help you to increase your income using new strategies. Join us for our regular podcast on a Thursday morning at 10am and start investing using sophisticated strategies yourself!
Joint ventures are something which are often sold as being the HOLY GRAIL of the property business world.  In this episode, Royce Turville chats with Frank about how they can sink a buiness if you J.V. with the wrong person, or take your investing to a whole new level if partner up with the right person.  If you're considering a joint venture, there's plenty of practical advice and tips on the episode about picking the RIGHT partner.
New full episodes available EVERY THURSDAY - Also listen out for the "Caffeine cast". 
Get the full show notes and resources from this episode here: https://www.ethicalpropertypartners.com/podcast