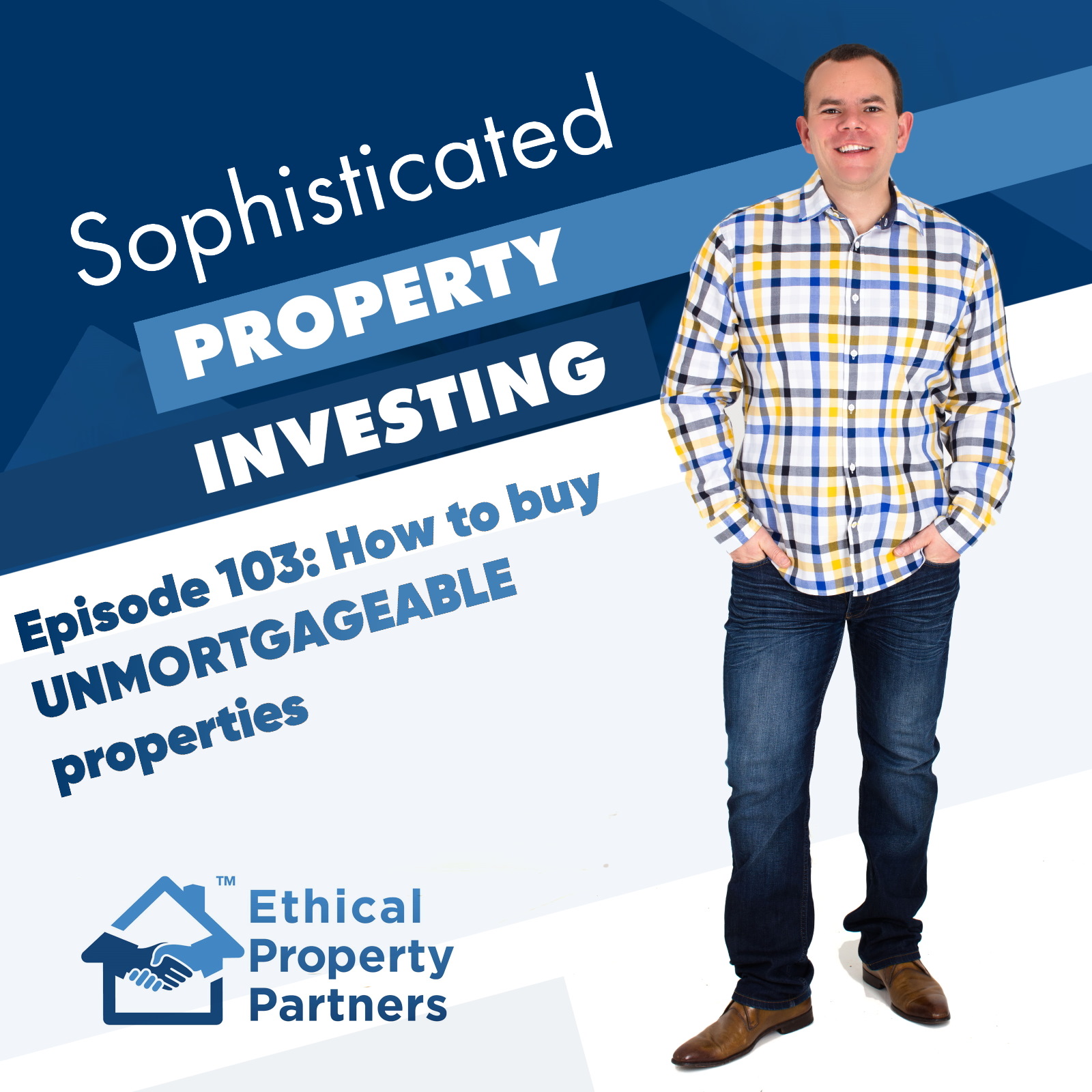 The Sophisticated Property Investing podcast from Ethical Property Partners is a deep dive into property investing using sophisticated strategies including no money left in and no money down. Whether you're an experienced investor, just starting out, or somewhere in-between, our podcast will help you to learn new strategies to use in your property investment business. We cover investment strategies for residential and commercial property in detail and interview successful property investors who are using these strategies in real-life. The Sophisticated Property Investing podcast will help you to build your knowledge to use when investing for your own property portfolio and help you to increase your income using new strategies. Join us for our regular podcast on a Thursday morning at 10am and start investing using sophisticated strategies yourself!
___________________
This podcast show includes audio that's taken from one of our popular "Sophisticated Saturday" episodes on YouTube, where you'll hear about a deal Frank's recently done. To watch the video on YouTube: https://youtu.be/FdIvsE90BhQ
In the first part, you'll get all the numbers, so if you want to take part and work out how you'd do the deal, you can make notes and grab a calculator, before listening to the 2nd part.....where Frank will tell you how he structured the deal in a sophisticated way, and made a profit from it.  
The 3rd and final part is exclusive to you as a Podcast listener, where Frank gets grilled by an expert investor, as they chat about the deal in more detail.
Today, it's all about an unmortgageable property on Hartington Mews, Derby.  It's a high spec place in one of the worst areas of the city.  You'll hear about how Frank made a deal work for him, his investor, and how it continues to make him money every month.
New full episodes of Sophisticated Property Investing are available EVERY THURSDAY - Also listen out for short form "Caffeine Cast" shows in between. 
For more great advice on property investing (including our "Sophisticated Saturdays", check out the Ethical Property Partners, YouTube channel: https://www.youtube.com/c/EthicalPropertyPartners
DISCLAIMER: The information in this podcast should not be considered tax, financial, investment, or any kind of professional advice. Only a professional diagnosis of your specific situation can determine which strategies are appropriate for your needs. Ethical Property Partners cannot and does not provide advice unless/until engaged directly by you.